| | |
| --- | --- |
| Ortler ski tour day to day description and photos | |
Day 3 - Tour from the Branca hut, Punta San Mateo
We have several choices of objectives from the Branca hut, and our selection on a given day will be based on which aspects we think will give us the best snow for our descent! Options include 3678 meter Punta San Matteo, 3594 meter Pizzo Tresero, its smaller (but north-facing!) neighbor Cima San Giacomo, or the 3700 meter Palon de la Mare. All of these save San Giacomo involve skiing on glaciers and often a bit of scrambling or boot-packing to reach the summits.
On this page, we have used San Mateo as an example.
Day 3 - Tour from the Branca hut,
Punta San Mateo

Ascent

1265 meters

4149 feet

Descent

1265 meters

4149 feet

Punta San Mateo
Day 3 - Day tour from Branca hut, San Mateo


Click on pins and lines for lables.
Heading out on the trail, San Mateo in the background.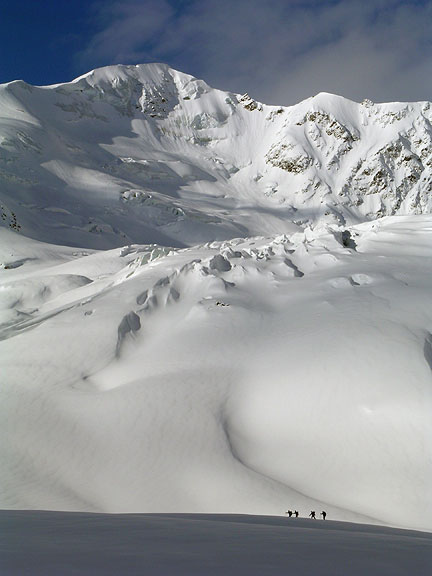 Other skiers crossing the Forni glacier with San Mateo behind.
The route up San Mateo, seen from somewhere up below Monte Vioz.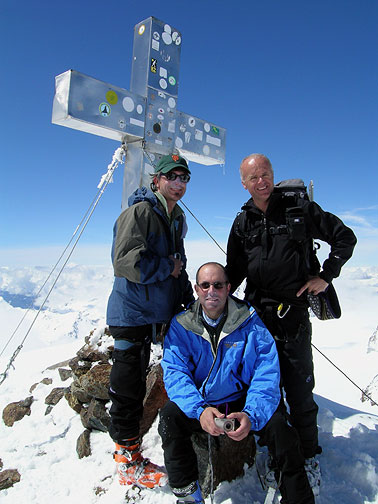 On the summit of San Mateo.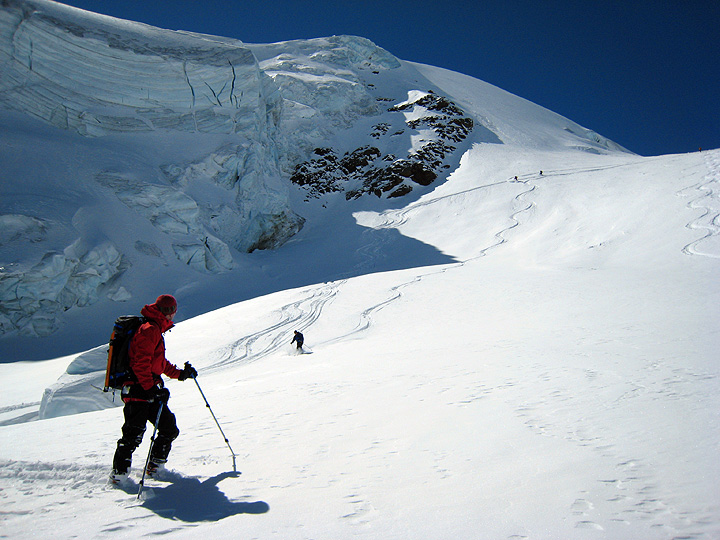 Nice powder snow rewards!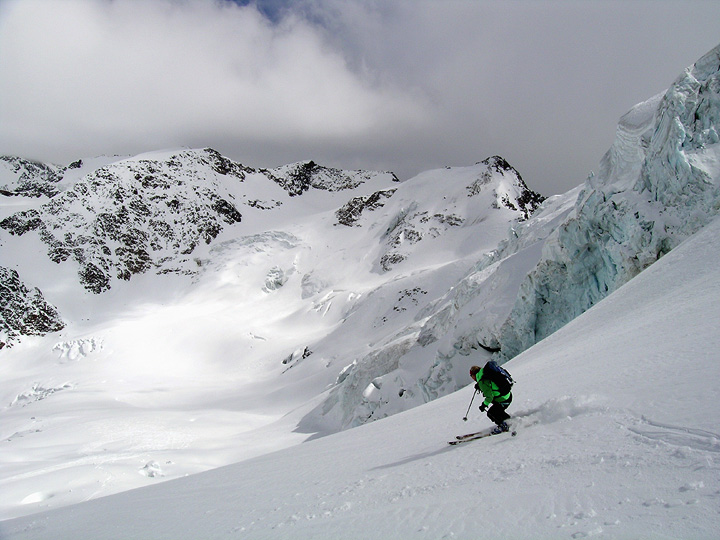 A skier drops into the steep slopes seen in the previous photo; Punta Tavela behind.
Sometimes the powder lasts all the way to the bottom of the slope!
All images, layout and text © 2011 Cosley & Houston Alpine Guides, All Rights Reserved