Trekking and climbing in the Langtang, Nepal • October - November, 2009
After our success on Kyajo Ri in 2006, Matt Scott and Emery Dameron were looking for another Himalayan adventure. After quite a bit of discussion we settled on Urkinmang, a 6151 meter peak in the Langtang area of Nepal. Wanting to include a good trek, as well as a bit of acclimatization, we decided to approach via the classic trek to the Langtang (logically, up the valley) and climb Yala peak (5550 meters) to help us acclimate. To top it off we would exit over Tilman Pass, trekking down towards Kathmandu.

But the best laid plans..... In the end we had difficulty even approaching the Urkinmang, and for a variety of reason I'll go into below, we ended up changing our objectives several times. We did indeed do a bit of climbing, first on Yala Peak and then on Naya Kanga, and everyone had a wonderful trek.

Here, I'd like to make a plug for the Langtang area in general. This is a great place. As the Khumbu gets increasingly overrun with westerners, the Langtang still remains relatively uncrowded, spectacularly beautiful, and retains a wilderness character hard to equal in the busy Everest area.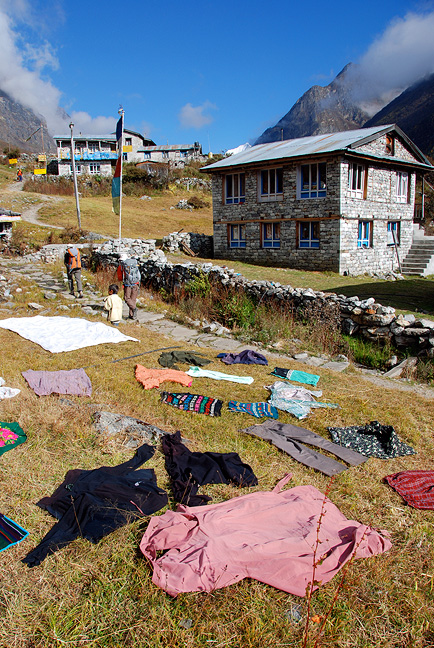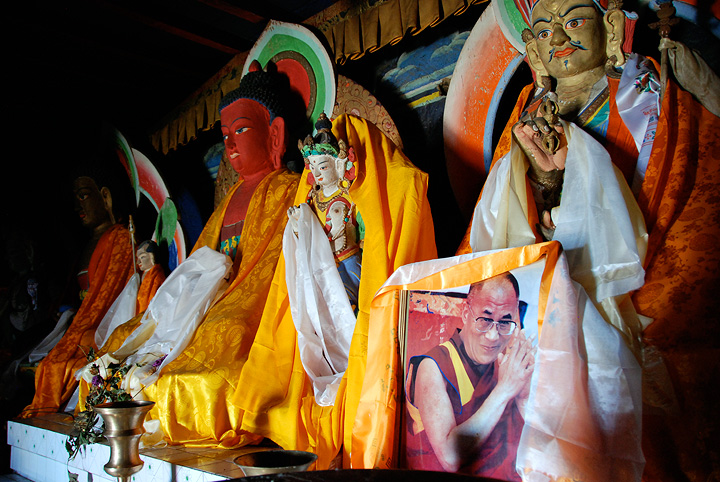 All images, layout and text ©2009 Cosley & Houston Alpine Guides, All Rights Reserved